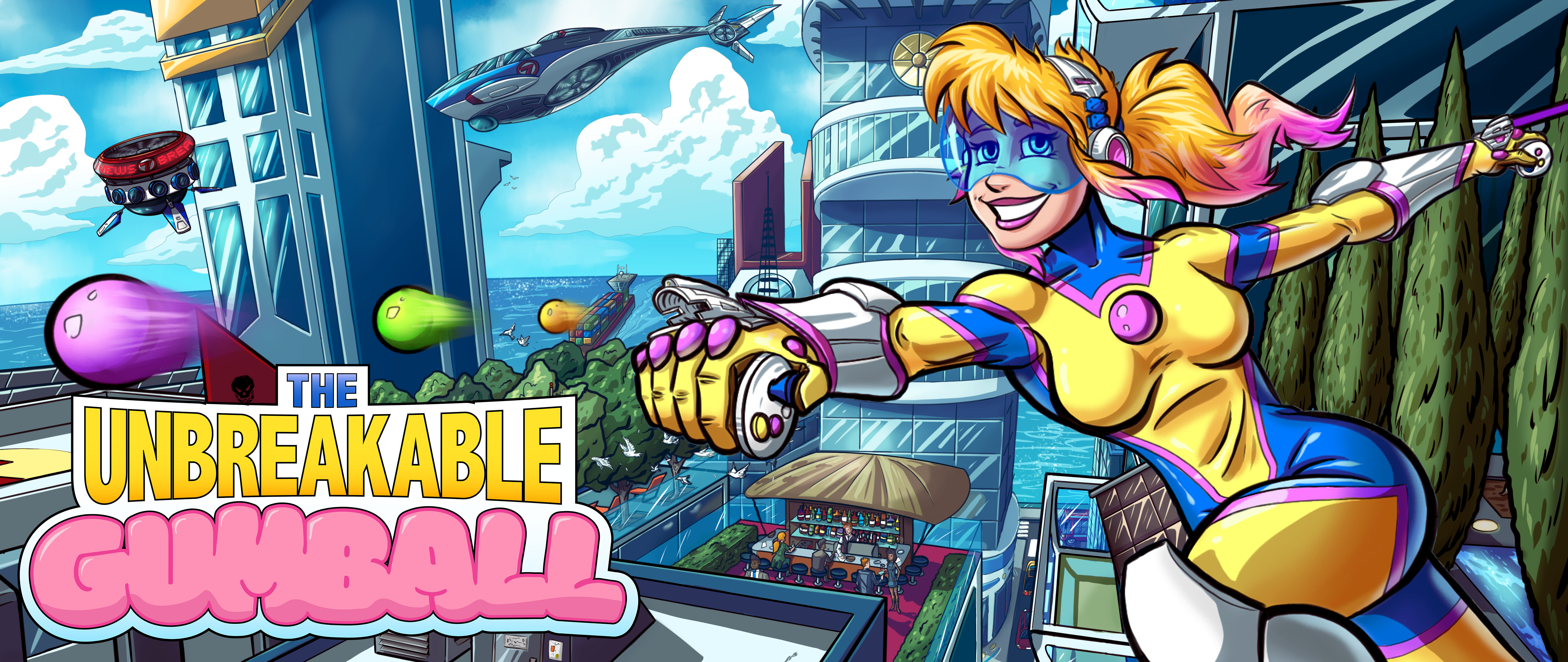 The Unbreakable Gumball
A downloadable game for Windows
Summary
The Unbreakable Gumball is an open-world, sandbox superhero game leveraging the power of virtual reality to make you really feel like a hero. The game takes place in the 22nd century, in Elysia, a city-state suspended over the Atlantic ocean with buildings both above and below its surface. Put an end to crime in the city, put villains behind bars, and save people in need as The Unbreakable Gumball!
Abilities
Gumball has a lot of abilities, including but not limited to:
Gumlines: Used to swing around the city, or to pull and throw objects and enemies around.
Gumballs: Projectiles for ranged combat that come in many shapes, sizes, and effects.
Bubbles: Blow bubbles to glide around, get some extra height, or safely float down to the ground.
Chewing gum: Chew different flavors of gum for passive effects like increased damage, faster speed, and regenerating health.
Demo
A small demo has been created to give you an idea of what it's like to be Gumball!
What's in the demo?
A smaller version of Elysia
Targets to shoot
Rings to pass through
Dummies to punch
Original music
What's NOT in the demo?
AI enemies
Chewing gum
Different gumball types
Finished graphics
An Oculus Rift with Touch or an HTC Vive is required to play.
Gumball can also be found on Steam!
Follow @GumballGame on Twitter to stay up-to-date with the latest Gumball news!
Download
Download
Gumball Pre-Alpha Demo 1.6
221 MB