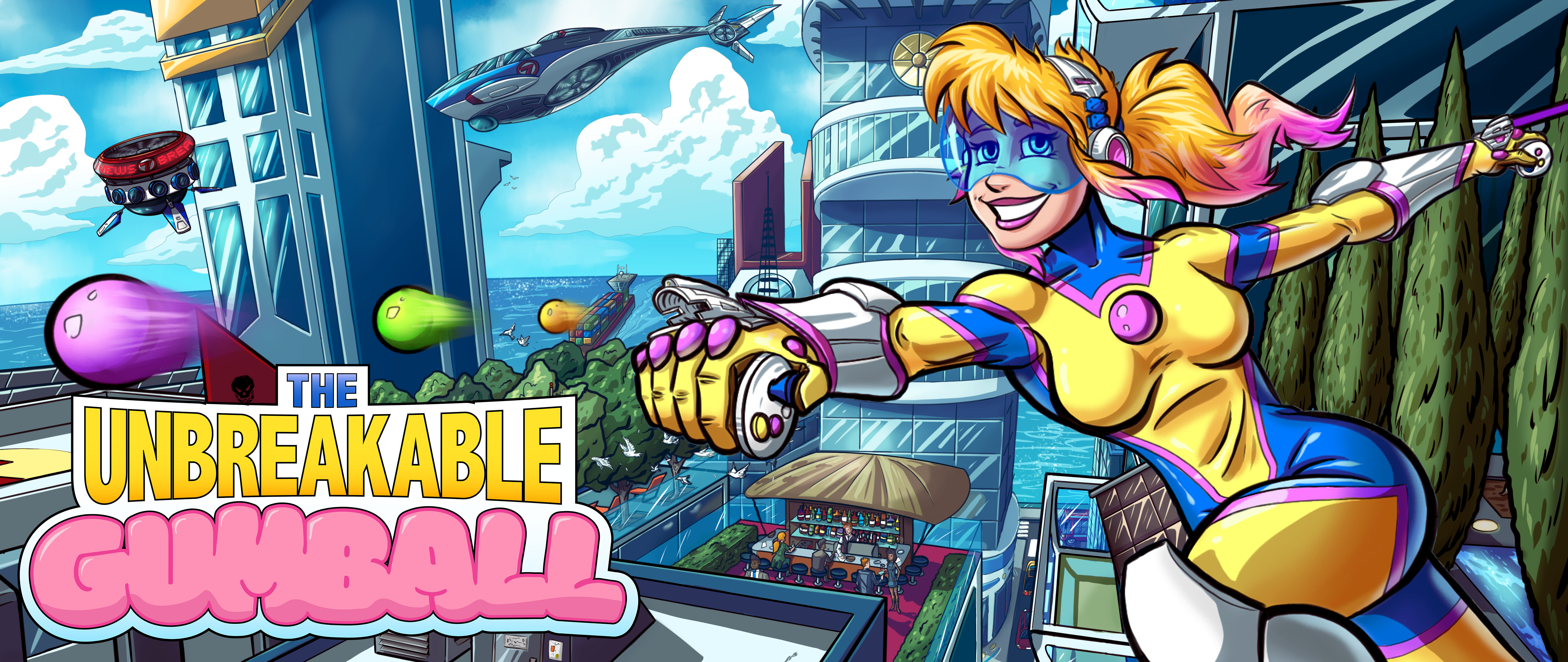 The Unbreakable Gumball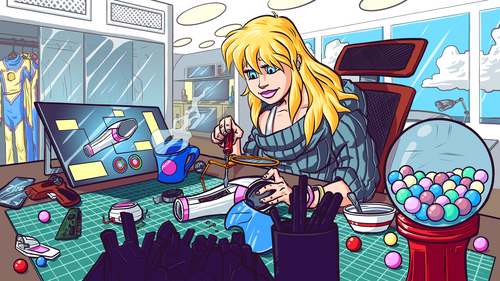 Click to enlarge. Art by Fernando Dominguez
This update is all about options. A whole new set of options has been added to the pause menu for a total of ten different settings. Also new in this update is full roomscale support, the ability to jump in-game by jumping in real life, further improvements to the art style, and more.

Here's the details:
Options
Five new options have been added to the menu:

Rotation Snap Angle - 30°, 45°, 90°, and 180°
Jumping Method - Hold to Charge or Press to Jump
Heads-Up-Display - Full, Jump+Markers, Markers Only, or None
Aiming Laser - On or Off
Reeling Direction - Default or Inverted
Roomscale
Moving in real life will now properly move Gumball in the game. No more walking through walls or floating over ledges!
Crouching down, then quickly standing up will cause you to jump. (Actually jumping is not recommended)
The warning about no roomscale support has been replaced with a different warning.
The reset button has been replaced with a second jump button on Oculus and a second menu button on Vive.
Miscellaneous
Colors have been completely flattened for all materials except for glass and water.
Speech bubble text is now easier to read.
A progress percentage counter has been added to the pause menu.
The skip button in the startup sequence has been moved in front of the player, and made smaller.
Drones now hover around in a random pattern.
Pulling gumlines will now only send you towards them, rather than in the opposite direction of your hands.
Various graphical improvements and optimizations.
Get The Unbreakable Gumball